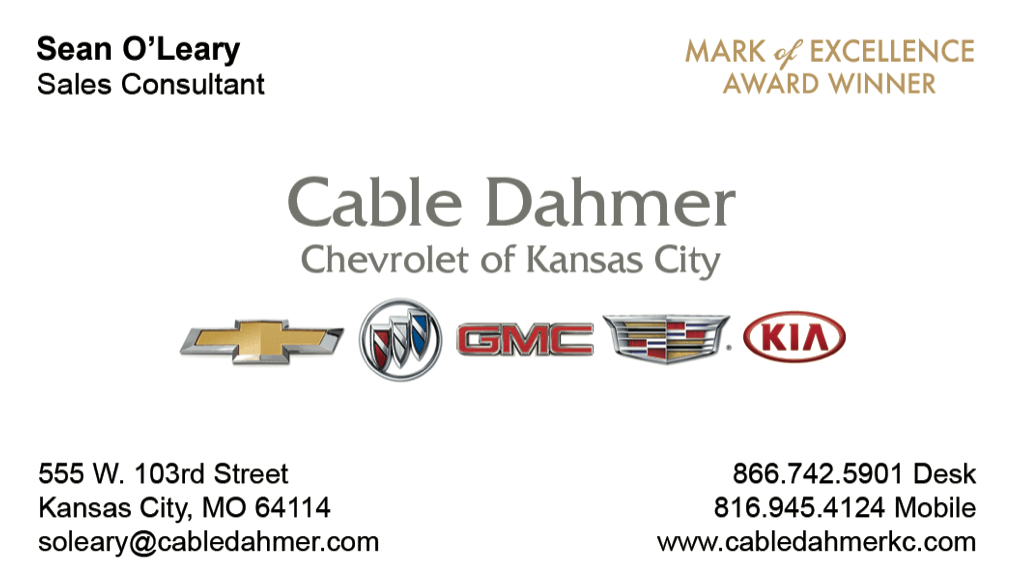 You can order business cards here. Please note that the business cards will be deducted from your account. According to the Cable Dahmer policy, these business cards will be manually reviewed. Any unprofessional or vulgar content will be forwarded to the managing supervisor for your location. 
Business cards are printed in-house weekly on Thursdays.  They will be delivered to your store on Fridays by end of day. If you do not have your order in before Thursday it will be processed the following week.
Standard sales orders are in boxes of 350 business cards and service orders are in boxes of 700 business cards.